Cincinnati's premier luxury transportation company: Get your affordable party bus or limo rental here!
Welcome to Cincinnati Limo, your source for the best limo service in Ohio! When you are traveling in "The Queen City" of Ohio which has so many things to see and do, you really owe it to yourself to rent the most comfortable and stylish transportation that there is. Our gorgeous Cincinnati limos are the best that our city has to offer. We've outfitted these luxury limos with the finest features including flat screen televisions with DVD players, built-in bars with coolers and lighting, and high quality audio systems so that you can enjoy your tunes on the go.
Browse our site to learn more about our Cincinnati limousine service! When you're ready to to reserve one of our party buses or limousines for your next event, just give us a call! Our agents are available 24/7 to help you find the right vehicle and give you a free quote on party bus or limo service!
Cincinnati limousine service for all events
We of course serve many weddings, bachelor and bachelorette parties, birthday and anniversary parties, school dances and graduations, and evenings of club hopping! These are our bread and butter, so to speak, and we love taking care of your transportation needs during all of these exciting events! If you are putting together the party plans for a wonderful evening out with your friends and family, we hope that you will give us a call and allow us to be the ones that take care of you!
Beyond all those fun parties, we also serve many business events in this area. Many are for small business owners or for corporate clients, both of which are out to impress their coworkers and/or clients with a really exciting ride, whether that's just to and from the airport or to a large corporate convention or meeting. We have vehicles that are just perfect for these business events and we look forward to taking you wherever you and your clients need to go!
Of course, we also have a lot of wonderful regional events that require excellent limo travel. In the spring, we have the Bockfest Brewery Festival, the Cincinnati Flower Show on Coney Island, the Cincinnati May Festival, the Cincinnati Wine Festival at Duke Energy Convention Center, Cincy-Cinco for Cinco de Mayo, the Flying Pig Marathon, the Fringe Festival, the Opening Day and Findlay Market Parade, and Party in the Park on select Wednesdays! We'd be thrilled to take you to any and all of those!
Maybe you and your group of Party Bus Ohio party-goers have plans to go watch the Cincinnati Reds play at Great American Ball Park. Maybe your plans involve nightclubbing all evening at every hot bar that our city has to offer. Maybe you're more the rides and games type and you're celebrating a birthday at the iconic Kings Island Amusement Park. Or perhaps you're in the mood for a day of culture and learning, and you'd like to head to the Cincinnati Zoo or to the Cincinnati Art Museum. No matter which trip is your style, Cincinnati Party Bus is the company that can make it unforgettable.
When summer arrives, there are even more regional events to look forward to, including Brew Ha-Ha, Macy's Music Festival, the Midwest Regional Black Family Reunion, the Riverfest, and the Taste of Cincinnati USA, as well as Party in the Park on select Wednesdays, continuing from its beginning in the spring.
Finally, when fall and winter come through, we've got the 20 Days and 20 Nights Festival of Arts & Culture presented by Enjoy the Arts/START, the Festival of Lights at the Cincinnati Zoo and Botanical Gardens, the MidPoint Music Festival, the Oktoberfest-Zinzinnati USA celebration, and the Tall Stacks Music, Arts, and Heritage Festival biannually! Whew! There is so much to see and do in our area, so why not do it with us at the wheel?
The benefit to attending all of these events with a professional chauffeur and a beautiful limousine at your beck and call is that you will be dropped off and picked up at every destination. You'll never have to worry about navigation, fighting traffic, or finding a parking, which we all know can be next to impossible at these types of large shindigs! You'll treat yourself to the kind of transportation that only celebrities or royalty usually partake in, and you'll enjoy your time out that much more when you remove all the worry from it!
Enjoy the ride there and back, party it up while you're on the road, and have plenty of room to stretch your legs and chill out. Call us tonight for a free price quote!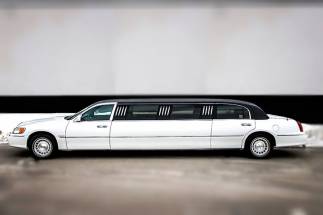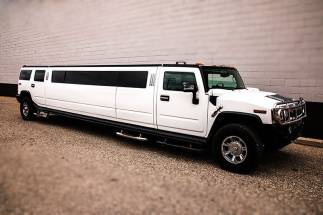 Great party buses & limousine service
HDTV screens
Built-in bar and cooler
Hardwood floors
Wraparound seating
Premium seats for 10-18 guests
High quality audio system
LED or custom lighting
Clean inside and out